MICHELIN Challenge Bibendum  January, 23rd 2015                       > version française
DETROIT – VS – EVERYBODY®
Petrol price is low, electric and hybrid cars are selling well, car manufacturers are optimistic again, new markets, new technologies, new actors… This is the best time to prepare the Car Of The Future. Motor City is the place.
The Future of the Automotive Industry is to offer affordable solutions:
to fit the new flexible social behaviors,

to fulfill the radical ecological needs,

and, last but not least, to design relevant profitable business models regarding the humongous mass of workers, clients, investments, uses, skills, passions driven by this unique industry.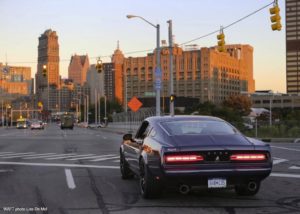 Obviously, these new challenges have to be managed without forgetting the powerful symbols of freedom, status and pleasure driven by cars.
"I ALWAYS THOUGHT THAT DETROIT HAS UNDER-LEVERAGED THE SEX APPEAL AND ATTRACTIVENESS OF CARS. THIS HAS SO MUCH POTENTIAL."
Dan Gilbert at NAIAS, January 2015.

NAIAS 2015
As the 2015 edition of the North American International Auto Show opened its doors in Detroit, Paul Ingrassia drew for Reuters, a very accurate overview of these first years of the XXIst century Automotive Industry's history:

He highlights the 3 major trends that everyone is talking about, PROPULSION, CONNECTIVITY and AUTONOMY revolutions:
PROPULSION describes the actual marketing mix of technical solutions from petrol to electricity, through hybrid(s) and hydrogen powered engines.
Powertrain technical solutions, quite complex nowadays, are more than ever seen by the clients as an expertise of the car manufacturer, and no more really as a specific purchase factor.
That's what Tesla, "the world's most important car company", smartly understood by presenting itself more as a "cool" brand than as an "electric" one.
In this changing world, the client wants to be relieved from supplementary concerns, and expect mainly to feel (and look) "cool", which today includes "green".
CONNECTIVITY means to have access to internet in the car, to have cars communicating with other cars or the city.
If the technological innovations shown last week at the CES in Las Vegas are interesting advancements in their respective areas, the car manufacturers' future is not to become video game publishers, nor lighting suppliers. Mobile internet is mainly a new market for content providers like Apple CarPlay or Google Androïd Auto, who already handle totally the market, technology, services, business models, consumers' habits,… on the customers' smartphone.
AUTONOMY refers to the driverless/auto-pilot function, technically possible nowadays.
It has been very much publicized since Google announced last spring its will to be a major actor in this field (while hiring seriously Detroit's automotive engineers and designers since then).
By definition, "automobile" is historically based on the users' empowerment, the potential freedom "to put the pedal to the metal" to escape daily life concerns.Transferring this responsibility to a third party, we have to discuss about Public Transportation.
For Google, the business model "seems" to be a mix of allowing supplementary time to surf on Internet, road trip data collect, and a step further in becoming recognized as an automotive supplier.

For the car manufacturers which will propose the auto-pilot function, the business model consists to add an other technological gimmick to upscale/overload their product offer (bought from Google?).

Concerning users' wills or needs to be driven, every day sees appearing new efficient/flexible/user-friendly/profitable solutions like valet parking, Über or car-sharing and carpooling service apps. Facilitating human interactions could be very profitable on every aspects.

"NEVER TECHNIQUE, APPLIED TO ITSELF, WILL PRODUCE MEANING -EVEN THOUGH IT WOULD BE EFFECTIVE OR USEFUL. TO FIND MEANING IN OUR ACTIONS MEANS TO RISE, TO AIM HIGHER THAN OURSELVES AND OUR TECHNICAL TOOLS, KNOWING WHY WE ARE DOING OUR JOB."
Y. Kerninon, philosopher

This article is aptly illustrated with extremely powerful cars, which were presented this year at NAIAS as a symbol of Detroit good health: Cadillac CTS-V and ATS-V, Corvette C7R and Z06, Ford GT, Raptor and Mustang GT350R, Dodge Hellcat and Ram Rebel, Mercedes AMG GT and GLE, Honda NSX, Infiniti Q60, Lexus GS-F, Nissan Titan, Alfa Romeo 4C spider, … and even Tesla S P85D.
This traditional loop between technology and power is not a surprise. Car manufacturers still consider cars as end-products, and continue to relate their business model on upscaling models and sales' volume.
Nothing is planned to change.
KPMG has consulted 200 leaders of the global automotive industry last summer about their vision for 2020: 57% said the business model will remain the same, 72% that the car manufacturer will continue to be in charge of the customer relationship. Since the past 3 years, their priorities have still been to develop new upscaling gadgets to sell petrol engine on new emerging markets. Till when?

This actual hegemonic marketing business model, from Dacia to Bentley, leads to over-branded proprietary's over-equipment spiral. Not only the clients, nor the planet, can't ever afford ever more expensive complicated cars, but also car manufacturers limit drastically their profitability goals by trying to control "their" cars, users' habits and feelings.
Therefore automotive industry is stuck in an overbidding dead-end of costs, weight and meaningless design, which requires billions of dollars in communication (approx. $1,500 per car) to make us confuse between accumulation and modernity, between technology and innovation.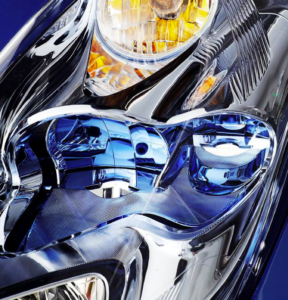 "IF YOU THINK THE SYSTEM WE HAVE IN PLACE IS THE BEST ONE, YOU'RE PART OF THE PROBLEM."
Mary Barra, GM CEO
FUTURE IS NOW
Talking always about Apple and Google, from CES to NAIAS, it's interesting to analyze that smartphones are designed as market places, empty, open to allow, and even promote, other companies to develop their services on iOS or Androïd platforms. The profits comes from commissions perceived on all transactions.
Looking at the big picture of the automotive ecosystem from an economic point of view lightens the large financial flows that surround cars. Financial flows which are not yet integrated in car manufacturers' strategies.
In one hand, nowadays a $10,000 personal car creates a $100,000 business turnover during its average 15 years' lifetime, only by its use (yearly average): $3,700 for energy, insurance, spare parts, parking, … and $2,900 in shopping malls.
The yearly average purchasing basket is already 2 to 3 times bigger than on the Internet. And this business turnover will be twice as more with the development of car sharing and new services.
On the other hand, a solid, reliable, iconic and light car could easily cost $6,000. A sustainable car which get rid of extra marketing weight, source of manufacturing costs, increased emissions and reduced safety performances.
THE PRICE OF A POPULAR CAR REPRESENTS ONLY 5% OF THE BUSINESS TURNOVER THAT IT CREATES BY ITS USE.


The FREE CAR PROJECT® defines how to design cars as efficient open market places, as well as how easily validating the micro-commissions between users, merchants and the car manufacturer/provider.
As on the Internet where the search ENGINE is free thanks to a specific management of the TRAFIC between consumers and e-merchant on the information HIGHWAY, the car is free for the users and paid back by the merchants through different incentive process.
THE ONE WHO PAYS IS THE ONE WHO MAKES MONEY OUT OF IT
This OPEN SOURCE strategy opens a new market for suppliers to sell directly their technology to the end customers following their own schedule, as well as for new service companies.

Our calculations reveal average profit from micro commissions for the manufacturer/provider of $1,000 per car and per year…
Whatever the parameters' ratio we could apply, in both directions, this result shows that this disruptive business model worth to be further analyzed.


"EMPTYNESS IS ALL-POWERFUL BECAUSE IT CAN CONTAIN EVERYTHING"
Kakuzo Okakura, art scholar 1862-1913

This process of considering cars as beginning of stories rather than end products, could be applied on all markets.
For example, nicely handcrafted luxury products are always sold as part of a larger story. For traditional luxury fashion brands, dreams, immaterial experiences, perfumes, graphics coming from an art piece have almost no industrial cost and are very well appreciated by the clients who feel being part of a bigger than life experience.
Objects are designed for their ability to tell stories with or about them.
This vision of LUXURY emphasizes spirit over matter and opens up limitless ambitions to profit from these experiences.


The FAIR CAR PROJECT® proposes to sell a bundle including a $40,000 light elegant electric car plus an equally large investment in a profitable green energy fund.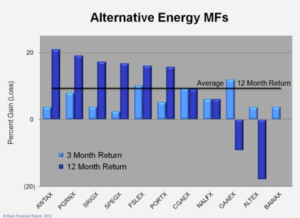 A refined contemporary design automobile plus a visible smart implication for the community to disrupt the $80,000 electric car market.
This will satisfy not only the client (truly elegant car, altruistic image, plus return on investment) but also the manufacturer who will be able to gain better profit by spending less.
"AS YOU LOOK AT REGULATORY REQUIREMENTS AROUND THE GLOBE, ELECTRIFICATION IS A KEY PART IN MAKING THOSE TARGETS. BUT DOING IT IN A WAY THAT IS FOCUSED ON THE CUSTOMER"
Mary Barra, GM CEO

Furthermore, to be able to tell a good story other than mega-power and supra-speed, allows to get rid of hundreds pounds of superfluous plastic marketing stuff.
As for airplanes, reducing weight on electrical vehicle is a virtuous cycle which diminish batteries' weight and cost, and/or increase range autonomy.
And it goes without saying that, the lighter the car is, the more actively and passively safe it is .
VALORIZING THE CLIENT'S IMAGE RATHER THAN JUST HIS CAR IS NOT ONLY HIGHLY ECOLOGIC BUT ALSO FINANCIALLY PROFITABLE FOR EVERYONE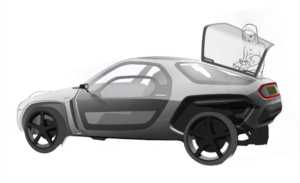 Here again, a relevant light design is the key to tell interesting stories starting with the car, rather to ending with it.
Once the business models, and the design are OPEN, it's amazing to see how easy all the new trends of services are easy to develop and finance.
Car manufacturers will be able to emphasize their efforts on their core skills -sustainable engineering, efficient safety, elegant stance-.
It's not so much that ever upscaling product-centered strategy is economically and ecologically unsustainable, but also that costly stylish details and performance features focus every minds only on the product, and therefore, prevent to adapt profitable OPEN business models based on the global ecosystem.
Whatever the market positioning, it is now more profitable, thanks to digital micro-transactions and relevant design, to profit from the existing and new potential business turnovers around the cars, rather than to trap financial expectations in such a high investment object, even more in a saturated highly competitive market.
MADE IN DETROIT
The U.S.A. are deeply a car-friendly country. Friendly in a way that implies a cool relationship.
It comes from the size of the country which, in one hand requires almost everybody to drive a car to go anywhere -approx. 800 passengers per 1,000 people, the world highest ratio-, and on the other hand it ensures local manufacturers to have an already large enough volume of customers. Both american manufacturers and consumers apprehend cars in a big picture perspective. Plus a driving license from 16 years old, low taxes on cars and petrol, large roads, plenty of independent services shops, 24/7 gas stations and hypermarkets,… all features which create a relaxed ecosystem. Even drag races are family events. On the third Saturday in August, the Dream Cruise sees more than 30000 muscle cars, street rods, custom, collector and special interest vehicles to cruise down Woodward Avenue. Over one million people attended in 2014.
In comparison, it is interesting to notice how more dramatic european cars look like in the american traffic. So serious, they put drivers in an edgy, uptight pose. This is valorizing at the car dealership, but can be constraining afterwards.
America is already one step ahead in this vision of the Automotive Industry's future based upon a new user-friendly relationship between cars and their ecosystem.
Within a distance of 30 miles, all the worldwide automotive companies have facilities, offices, labs, plants, around Detroit -Motor City-.
All the automotive's know-how, skills, talents, workforce, energies plus amongst the best universities and famous hospitals are gathered in the Greater Detroit Area.



Due to its famous buildings, street lamps, cultural places, numerous historical theaters (2nd behind NYC), and its night life Detroit have been called the Paris of the Midwest.
Furthermore, Detroit offers also attractive affordable housing.
Many restaurants, casinos, clubs and bars, historical and new-openings every weeks (1)(2), bring a tremendous city life.
Around the renown Detroit Institute of Arts Museum and Museum Of Contemporary Art, many art galleries (1)(2), street art and happenings are taking place in the D. Even famous NYC art gallery is moving to Detroit.
The Music scene always been strong here:
Of course, Motown the most famous Soul Record Company;
the american Punk Rock scene; 
Movement Detroit Electronic Music Festival;
a vivid programming of the Opera;
and of course the Rap scene lead by Detroiter #1, Eminem.

4 major sports arenas -baseball Comerica Park, football Ford Field, basketball Palace of AuburnHills, hockey Joe Louis Arena- reunite hundred of thousands of fans to support the successful local teams of the Tigers, Lions, Pistons and RedWings.
Last summer, the Real Madrid and Manchester United played in AnnArbor.
That's why very strong investments are taking place those past years, and accelerate those past weeks, to strengthen the Rebound of Downtown Detroit in an optimistic and sustainable way.
Dan Gilbert, founder of Rock Ventures and Quicken Loans has already invested $1,3 Bn to put the city back on the track of success.
It's interesting to note that this huge efforts to rebuild the city in a dynamic, efficient, glamorous way, integer a solid social consciousness to avoid the bad side effects of quick gentrification, like it happened the past years in major worldwide cities -Brooklyn, Paris, London,…-.
Major companies and local personalities always been aware that there's no strong cities without a global strong community, like during the "hard core hiring program" of summer '67, and through the Henry Ford Health System or the Eminem's Marshall Mathers Foundation, to name a few.
Only in America.


This more than 300 year-old city of Detroit, restart by integrating all of the best ethical and community trends (1)(2) that flourish in this early XXIst century like Urban Farming initiatives (1)(2)(3) and the active Mower Gang who invest themselves to take care of the community gardens.
Concerning MOBILITY aspects, if the iconic Detroit People Mover continues to surround downtown and the new M-1 streetcar will run on Woodward soon, the Detroiters take in hands the public and personal transportation in the most optimistic and glamorous ways.
And bicycles are everywhere! (1) (2) (3) (4) (5)
During the years to come, Detroit will become one of the most important new mobility life-size proving ground to experiment smart and positive ways to move ourselves.
THE BEST OF BOTH WORLDS
The Cars Of The Future, their styling and their business model, will be designed to accept and to promote all the futures together, at once.
"WE HAVE TO BE PART OF DEFINING THE FUTURE. WE DON'T GET TO DECIDE WHAT IT IS BECAUSE ULTIMATELY THE CUSTOMER WILL"
Mary Barra, GM CEO

Automotive Industry needs to renew its business model to let the new consumer's trends to happen, to reduce drastically its environmental footprint and to make serious profit.
New sustainable solutions to come will have to be seen on a large scale to be highly efficient on the social, ecological and economical levels.
Engineering safe cars, manufacturing huge volumes of them, and distributing them are complex skills which are efficiently managed by car manufacturers nowadays.
But this relative monopole of expertise shouldn't prevent them from thinking about producing other sustainable and more profitable alternatives.
Elon Musk is clear about his expectation to have more industrial-size "competitors" in order to create a new sustainable automotive era. This will emphasize industrial synergy and will drop the cost of new solutions.

Newcomers from the Internet, strong and smart as Google or Tesla, could show a way to transfer in the "real -first- life" their profitable business models.
" I DON'T SPEND MY TIME PONTIFICATING ABOUT HIGH-CONCEPT THINGS; I SPEND MY TIME SOLVING ENGINEERING AND MANUFACTURING PROBLEMS"
Elon Musk, Tesla CEO

The solution for the Car Of The Future is the Middle Way, the right balance between new and traditional business models.
Both Worlds are already building bridges between the Silicon Valley and the Motor City. (1) (2) (3)

Detroit has a bright future ahead.
"THE AUTO INDUSTRY HAS PROVED THAT ANY COMEBACK IS POSSIBLE;
AND, BY THE WAY, SO HAS THE MOTOR CITY."
President Obama at Wayne, MI Ford assembly plant. 2015 January 7th
01/29/2015
https://michelinchallengebibendum.jiveon.com/community/mcb_community/blog/2015/01/29/the-car-of-the-future-detroit-vs-everybody