Slate September, 19th 2012                       > version française
WHO STANDS TO GAIN FROM THE FREE CAR ?
What is the logical outcome of an economic model based on over-equipped cars?
Prices are rising (the average price of new vehicles sold in France (1) is €22,800 in 2011, 15% higher than the previous year), buying power is decreasing (consumer buying power doesn't follow the same curve), cars are becoming obese (body mass of small French cars has ballooned 50% in 25 years, affecting road grip, braking, acceleration, shock absorption in case of accident, fuel consumption, pollution emissions).
In a nod to the planet, more and more prospective buyers are looking for lighter alternatives, with consideration for the environment as well as their wallet (bicycles, Autolib, Deways, MiaElectric, Twizy . . .).
Complementing the current offering centered on product, a growing new market is developing based on simplicity, common sense, and putting people at the heart of the automobile. Still unanswered: how to finance simplicity in the 21st century.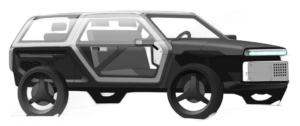 Design Augustin Cazalas
The FREE CAR PROJECT is based on a simple and solid automobile with an extremely low price (between one and €5,000 depending on the marketing strategy) which is reimbursed as a function of purchases made via the car. The car ultimately becomes free of cost and even accrues value for its owner.
A sales pitch based on free cost allows retailers, who profit from the mobility of their customers, to get on board the automobile ecosystem to their advantage. Via a payment card reader, or terminal, installed in the dashboard, user/FREE CAR transactions are registered, attracting commercial partners to the cashbox. The latter, in turn, can promote the system in the form of micro-commissions on revenue generated by the FREE CAR. Google has already used the model, summed up as: 'those who pay are those who earn returns'. And otherwise, it's a free and practical system.
The aim of the FREE CAR PROJECT is to put value on the simplicity and facility of the system for users, industry and the planet. Let's look at the specific advantages for these three 'protagonists', as well as for different economic, political and social partners:
_ Users have increased purchasing power thanks to the progressive restitution of their investment in the FREE CAR (installment payments on new cars account for 47% of annual automobile expenditures according to a study by SOFINCO). This innovative program is in sync with new spending habits, in a vehicle adapted to consumers' needs and desires, unburdened by the stigmata of name brands.
_ The planet comes out ahead with a car which is simple to produce, easy to drive, recyclable, and doesn't prompt high-speed pulsations to vent frustration (a driving force in automobile marketing today, goading us to measure up to the capabilites of our car). Moreover, the FREE CAR requires a 'green' motor to fully exploit the uses on which its economic model is based. The vehicle is truly sustainable because the driver, as well as the auto maker, accrues revenue the longer the owner keeps the car (and, its look can be upgraded at will).
_ Auto makers have found in this complementary product, an opportunity to put a 40% production overcapacity into service (2)yielding extremely profitable returns (every FREE CAR earns an average €1,000 a year for up to 15 years) with industrial investment at a strict minimum. Collaborators, technicians, workers, engineers, designers, auto industry management find satisfaction in working on a relevant project where manufacturing solutions are clearly visible. Moreover, offshoring is unnecessary as labor costs in a simplified industrial process are minimal relative to the enormous sums to be gained over the course of the vehicle's use.
_ Automobile suppliers benefit from an open platform designed like a marketplace where they can offer a range of custom products and innovations, without being tethered to the strategies and timing of car makers.

_Dealerships, service stations, parking garages, repair shops are at the hub of a new economic system to distribute, install, maintain new 'applications' (services, personalization, options . . .) of the open source FREE CAR, which is sold 'empty' like an iPhone. This new way of functioning increases traffic on their websites propelled by the user/FREE CAR digital interface. Here again, the growing digital economy has shown the possibilities of distributing gains in these instances.
_ Insurance companies can propose 'Pay as You Drive' plans adapted to each driver's personal needs thanks to the FREE CAR's digital interface. Risk coverage is calculated in real time on the basis of actual kilometers travelled (or, per second accounting as with telephone services); according to the time of day, weekday/weekend, day/night, frequency of trips; and/or, if the payment card reader is coupled with a GPS, according to location (urban, suburban, highway, as for taxi rates).
_ Shopping malls become accessible to people who've not previously owned a car, students, retirees, the unemployed, who can shop at less crowded weekday hours. And, those driving a FREE CAR have greater buying power than if they'd bought a classic car. Shopping malls participate in the program at a rate commensurate with gains in micro-commissions on effective revenues brought in by the FREE CAR, with no initial investment on their part. The system, therefore, has no impact on potential in-store price hikes. As profit margins remain stable, prices should actually drop since distributors always try to be lowest-priced on the market (even to the extent of disputing with brands they carry which don't want to lower their 'prestige' or price). The FREE CAR does not, therefore, add cost for merchants, but rather, is an extremely profitable and flexible tool in creating customer loyalty. Micro-commissions are shared with FREE CAR customers in the form of discounts on purchases. A monthly billing statement names the specific retailers who effectively 'sponsor' the car.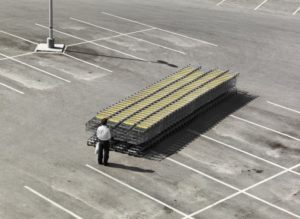 _ Artisans, small business, delivery and rental services, taxis, car-sharing services see their budgets shrink due to the low purchase price of the car itself. Thanks to the installed terminal, they can improve management of their fleets and propose new services. Plus, the iconic FREE CAR is not particularly fragile and is propitious for car-sharing use, promising increased profitability. Its design is open to the needs of differing professions (firefighters, delivery services, police, artisans . . .).
_ Developers of new services will use this innovative, open-source platform to conceive offers for the most buoyant markets.
_ In micro-entertainment, daily commutes turn into adventure or casino games (the video games market in 2015 is €60 billion according to the Syndicat National du Jeu Video; and in 2011, revenues were €11.5 billion at la Française des Jeux).
_ The simple open structure of the FREE CAR lends itself to customization (a market worth one billion euros a year in France, four billion in Germany; the luxury market is €1,130 billion worldwide and in constant progression according to TheBoston Consulting Group).
_ The integrated terminal of the FREE CAR allows for new concierge services. Within  communities and social groups, members can offer services among themselves which are registered in the terminal (chauffeur, delivery, parking valet . . .).
_Economic sectors in the tourism industry can expand their offerings to include ecological mobility for sightseeing.
_ Public authorities and local governments have a new tool with obvious qualities to increase buying power, promote ecological mobility on a mass scale, create jobs in industry and services, keep relocations and offshoring in check, improve public morale.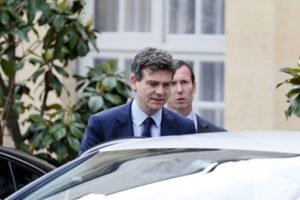 (1) article in Challenges the 03/15/2012 on the rise of automobile prices.
(2) article in Challenges the 09/05/2012 on threatened jobs in the automobile field
09/19/2012